This class is for everyone – whether you've never quilted and want to learn, or if you already quilt. You will learn how to prepare the quilt top, resize and apply designs, select batting and backings, baste, and all about threads, needles and tension. Bring a finished top, if desired, to discuss ideas and approaches to finishing your quilt.

TOPICS INCLUDE: • How to prepare the quilt top and backing for quilting • Threads, needles and tension • How to select, resize, audition and apply quilt designs • Batting and basting basics • Stitch-in-the-ditch and meander quilting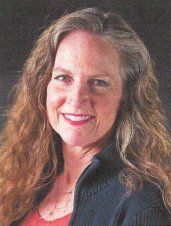 Denise Best has been around sewing and quilting all her life. She learned the art as a child and has been sewing and quilting with a passion ever since. She loves sharing her knowledge, teaching in local quilt shops and helping friends master new sewing and quilting skills over lunch hours at work.
Denise started quilting on the HQ Avanté® in 2011. Today, Denise loves quilting on the HQ Infinity® with Pro-Stitcher®. With a back­ground as an I/T and data analytics professional, she has quickly become proficient in using the Pro-Stitcher along with Art and Stitch digitizing software and is anxious to add it to her teaching repertoire to share with others.
Denise is an active member of the Kansas City Modern Quilt Guild, serving 2 terms as treasurer. She is a long-standing member in a hand bell choir and enjoys running to stay fit.
Denise lives in the Kansas City, Missouri area with her husband, step-daughter and 2 dogs.