A longarm isn't just for quilting tops! Come see how techniques usually done with a sewing machine can be accomplished with a longarm machine. You'll leave with brilliant shortcuts and ideas for quick and easy projects, and a whole new perspective on what's possible with a longarm!
TOPICS INCLUDE: • "Slap-li-que" and strip-piecing-as-you-quilt • Couching and embellishment • Creating faux chenille • Applying binding with the longarm • Parade of projects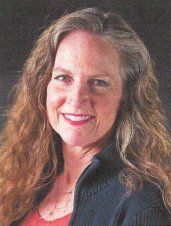 Denise Best has been around sewing and quilting all her life. She learned the art as a child and has been sewing and quilting with a passion ever since. She loves sharing her knowledge, teaching in local quilt shops and helping friends master new sewing and quilting skills over lunch hours at work.
Denise started quilting on the HQ Avanté® in 2011. Today, Denise loves quilting on the HQ Infinity® with Pro-Stitcher®. With a back­ground as an I/T and data analytics professional, she has quickly become proficient in using the Pro-Stitcher along with Art and Stitch digitizing software and is anxious to add it to her teaching repertoire to share with others.
Denise is an active member of the Kansas City Modern Quilt Guild, serving 2 terms as treasurer. She is a long-standing member in a hand bell choir and enjoys running to stay fit.